Who are the hosts of the Coders' Start-up?
Join the dynamic duo of business start-ups in learning about the DOs and DON'Ts of running a start-up.
These chaps have been through the thick and thin of starting their own businesses and have both succeeded and failed (miserably) in multiple ventures.
Learn from their combined wisdom and get ready to take your game to a whole new level!
Trevor Page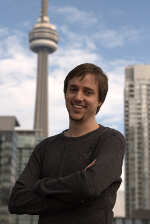 After five years of loyal service to a privately owned company near Toronto, Canada, senior software engineer Trevor Page decided that he would take his knowledge of programming and skill for teaching to a new level.  Trevor decided that it was time he took a run at his dream, his calling in life, the path of the entrepreneur.  On October 15th, 2012, Trevor said his goodbyes to his co-workers and made the long drive home for the last time.
Not knowing the path that lay ahead of him, Trevor dove right into his first project, which was to grow his technology blog and spread the word of his teachings across the interwebs.  This seemed to be a fruitful endeavour, as one of his most popular articles was picked up by the blogging giant LifeHacker and sent tens of thousands of new visitors his way over the course of the next few months.
He's now gone on to grow his blog to an impressive 40,000 unique visitors every month and growing.  Trevor also realized his love for podcasting when he launched his technology podcast that teaches new programmers how to code with the Java programming language.  His podcast now receives over 30,000 downloads a month and constantly receives rave reviews from its listenership.
Since the day he quit his job, Trevor has learned countless lessons about entrepreneurship: some good, some bad, all valuable.  Trevor has gone on to create 5 start-ups (1 successful, 4 not-so-much) and brings his unique blend of technical prowess, business acumen and pure passion to the table wherever he goes.
Carter Johnson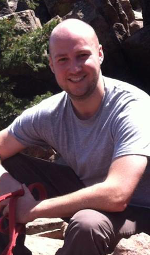 An entrepreneur from an early age, Carter funded his first business after a lucky stock trade he made at age 12. His entrepreneurial journeys have seen wide swings in various industries. In college, he co founded an eco friendly moving company with a buddy. Four years later they sold the company and Carter moved to Boulder, Colorado to be around more entrepreneurs.His passion is business, and with it he's seen a fair amount of strike outs. Luckily he welcomes each with an attitude that with every failure comes a new lesson. These lessons he loves to part with and share in an effort to help others on their own business journey.
Today he runs his business MC Johnson Enterprise – which focuses on traffic and marketing strategies for businesses over the six figure mark. He also has stakes in the companies Wonder Warmers & Poster Snap, which he acquired through his marketing skill set. You can follow his blog at MCarterJohnson.com.
The Premise of The Coders' Startup
When I was a full-time software engineer, I had always dreamed about owning and running my own business.  I knew I had the technical skills to make it happen, but I knew nothing about how to market or sell a product.
I figured one would just create a product and then tell some friends and family about it, and voila, you would become rich.
For a lot of new entrepreneurs, this is a very common lesson to learn.  I love to attribute this to the famous quote from the Field of Dreams movie:
If you build it, they will come!  –  yeah right!
Sadly in the world of entrepreneurship, this just isn't the case.  So I needed to learn how to market and sell my products if I had any chance of becoming a success.
So this is the aim of the Coders' Startup.  I want to pass on my lessons learned from being a programming entrepreneur.  As programmers we wield a very mighty advantage in that we don't need to shell out tens of thousands of dollars to other programmers to make our products a reality.  However, where we excel in programming, we sometimes lack in entrepreneurial and managerial prowess.
So this is why I've teamed up with sales and marketing expert Carter Johnson to bring to programmers something completely unique, lessons in entrepreneurship specifically tailored to us programmers!
Marketing 101 – The Email List
Where everyone should start
So, you're ready to start walking down your entrepreneurial path.  The journey ahead of you is long and full of surprises, but you're ready for everything business can throw at you!  You're bright eyed and bushy tailed, and green as can be.  But you're ready to work hard and make something from nothing.
Awesome!  Good for you, that's the spirit.
But where the heck do you start?
In order to be successful selling anything, you first need an audience to sell to.  Without the eyes and ears of a large enough audience, you will be fighting with everything you've got for every sale.  And although this may make you feel like you're "doing something", it's in no way scalable.
You need an audience!
So how do you build an audience?  There are several effective ways: blogging, social media, podcasting, publishing free eBooks on Amazon, free courses on udemy etc.  But the focus of this lesson isn't going to be about building an audience (we'll talk about that later).  The focus for this lesson is the universal way in which you'll communicate to your audience.
You'll communicate with your audience via email!
I know, email is an old technology, but the numbers don't lie.  Check out these stats from Monetate, a leader in testing and measuring these types of stats: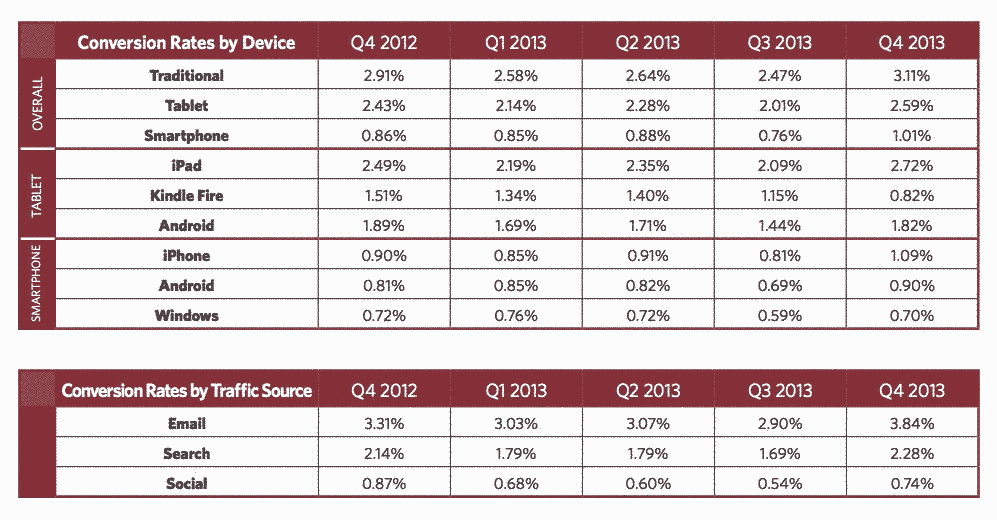 As I'm sure you can see, email outperforms all other traffic sources in conversion rates.
This isn't a fluke.  Email marketing is how you build relationships with your audience and is still the number one best way to get your message in front of the eyes of your audience.  We'll talk about WHY that's the case in a future episode… but just take my word for it, email marketing is still your best chance to make sales.
So, since this is your best bet to make sales, that means that you should be getting email addresses from your audience right?  Of course!
So how do you get email addresses from your audience when you have none?  Well the obvious answer is that you need to build your audience first… that goes without saying, but as I mentioned, we'll be diving into how to build an audience very soon.  The first and most important lesson for you to learn today is that the size of your email list will be in direct proportion to the sales that you'll make.
I'll say that again.
The size of your email list is in direct proportion to the sales potential
However, size isn't the only thing that's important.  The responsiveness of the list is also critical.
How do you build a responsive email list?
This is the $64,000 question isn't it?
The simple response: give them value.
You're going to hear that a lot throughout your entrepreneurial journey.  Everyone says "deliver value", "give your audience value", you'll hear it so much that it might start to sound like background noise to you.  But there's a reason everyone says it!
If all the successful entrepreneurs out there are telling you to do something.  You need to listen!
Remember that every single email address in your list actually links to a real human being.  Someone like you and me.  Living, breathing, thinking machines.  And we, as humans, like to gain knowledge and skills.  So if someone teaches us something new, or shows us how to do something we didn't know how to do before, or makes us more efficient at a task than we've ever been… we're going to be happy with that person right?
That's what relationship building is all about.  When I "provide value" to you, when I teach you something new, when I show you something neat or cool, you're going to like me a little bit more.
If I KEEP on showing you cool things, or teaching you new things, you're going to continue to like me more.  Thus, I'll be building a relationship with you.
And when you've built a solid relationship with your audience, they will naturally become a responsive audience.  If I've taught you how to start a business and go from $0 per month to $1,500 per month, you're going to have very positive feelings towards me, so much so that you might feel the desire to "give back".  This is known as reciprocation, and it's actually a concept that's really hammered home in a book called Influence: Science and Practice (5th Edition)
 by Robert Cialdini (one of my favorite books)
So to summarize what we just talked about, don't just get email addresses from your audience and then send them emails trying to sell your stuff to them.  That won't get you anywhere.  Imagine if someone pulled that kind of stunt on you?  How likely would you be to buy something from that person?  You need to build a relationship that will grow your audience into responsive, happy and trusting potential customers.
Now this begs the next (potentially obvious) question…
How do I convince people to give me their email address?
Like we talked about before, it's all about delivering value.
In the case of collecting someone's email address for the first time, you'll need to offer them a good reason why they should give up their precious email address in the first place.  This is usually done by providing something called a "lead magnet".  Lead magnets are some sort of valuable "thing" that people can only get by providing their email address.
You've probably seen this a hundred times.  There's a popup on a website that says "Enter your email address and get this great eBook for free!", or "Enter your best email address and receive my top 10 tips on [insert something here]".
There's also a reason why you've seen this a hundred times before.  It works!  If you offer someone in your market a "product" that they actually want and see value in, and all they need to do is give you their email address in return, a percentage of your audience will take that deal.
PS. The number of people who actually give you their email address divided by the number of total visitors is equal to your conversion rate.  So if 1,000 people visit your blog and see your offer, and 20 people choose to give you their email address, then that means you have a 2% conversion rate.  This is a good starting point for most businesses.  But obviously the goal is to get the highest conversion rate as possible.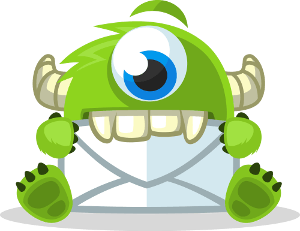 Lead magnets come in all shapes and forms.  They could be special video tutorials, eBooks, top 10 lists, special deals, email courses etc.
Also the delivery of the form to collect those email addresses also comes in many forms: popups, sidebar widgets, sliding forms, post content boxes etc.
The key to knowing which one is best is just to test them all!  Sometimes people use multiple combinations of these methods with great success.  For example, on my technology blog I collect emails from the home landing page, a timed popup,  an exit popup (popup that appears when the mouse leaves the screen), as well as random places throughout my blog posts.  And again, I do this because it works, as of the publication of this article, I'm receiving on average 25 new email leads per day… so that means that 25 new people every day are choosing to give me their email address in exchange for my lead magnet.
I absolutely fell in love with the OptinMonster widget for WordPress.  It has a ton of features, templates and ways to make the email collection process dead simple.
Alright, so the next question is…
What Can I use to Collect Emails and Send Email to my Audience?
There are a few great options for services you should be using to collect, store and send emails.
These services are worth their weight in gold, as they will not only save you time, but they'll also help cover your butt from a legal perspective.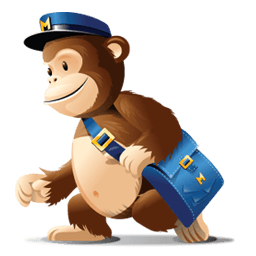 Remember that sending spam to someone that hasn't agreed to be on your email list is actually a punishable crime in many countries.  I'm not a lawyer so you'll need to check with a lawyer in your local area to make sure you're abiding by all the legal rules and regulations.  But having said that, the companies I'll be naming do make it their business to help ensure that you are doing business in an ethical manner.
The first service I'll mention is MailChimp, these guys are great for brand new ventures as they have a free plan!  Everyone likes free right?
You won't pay a dime up until the point when you've amassed an email list of 2,000 people, then they have a sliding scale of prices that all depend on the size of your list.
MailChimp allows you to collect email addresses from your audience and then allows you to build "campaigns" for communicating with your audience.  They even have metrics that track who opened which emails, who clicked on links in which emails and even things like demographic information.  Very useful stuff for gauging the responsiveness of your email list!
What's cool about these types of services is that you can even set up automated campaigns.  This means that based on certain "triggers" you can send out specific emails to specific people.  So for example, if someone just joined your list, you can have an event triggered to send a specific "welcome" email.  Then after a couple of days you can have it trigger another email to go out to that same person.
With this automated emailing (aka auto-responder) you'll be able to build your relationship with your email subscribers on auto-pilot!
Amazing.
Another popular email marketing service that people have raved about is Get Response, they don't offer a "free" plan like Mail Chimp does, but they do offer a much more enticing pricing strategy when your list grows over the 2,000 subscriber mark.
Other Links Mentioned in the Podcast Episode
Here's a random list of the links that were mentioned in this episode of the Coders' Startup podcast: