[soundcloud url="https://api.soundcloud.com/tracks/212975402″ params="color=ff5500&auto_play=false&hide_related=false&show_comments=true&show_user=true&show_reposts=false" width="100%" height="166″ iframe="true" /]
To watch the video recording of this episode, click here
This week on The Coders' Startup, Carter and I talk about SEO. Since this is Carter's area of specialty, I let him take the lead on the conversation, and he gives us the run-down on two advanced topics in the world of SEO.
Then we introduce a new segment to the show: Carter's Book and App Review! This episode will give you great tips on how to increase your website views while doing a relatively small amount of work.
Topic 1: Schema Markup
Our first advanced SEO topic is schema markup. This is an excellent way to categorize content for your blog or website.
It works like this: you simply add additional content tags designed to inform search engines of your article's author, subject matter, URL, and so on. Essentially, information relevant to the article is organized in a way that makes sense to a human, but not a machine, and this makes it easier to get hits from people doing searches for content like yours.
Google gives favorable treatment to websites that use schema markups, making this a very powerful tool, indeed. And since fewer than 3% of websites utilize schema markups, setting up yours to do so is a great way to give yourself a leg up in the competition!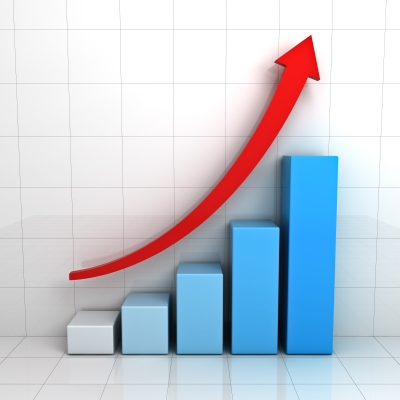 Carter recently read a report from an organization that implemented schema markups, and they reported an increase of four positions in organic search engine rankings! Google urges website owners to use schema markups because they help Google as well as the owners.
Three months ago, I installed a WordPress plugin called Schema Creator by Raven Tools to assist in creating schema markups for all my blog posts. Since installing and beginning to use the software, my organic keyword rankings have increased by 8%, and that is a modest estimation. Considering the vast majority of my traffic (around 40,000 views each month) is organic, the plugin has given me almost 4,000 additional views each month.
Check out schema.org (link at end of post) to read up on schema markups and learn more about how they work and how to apply them. I've also included a link to the Schema Creator WordPress plugin and to Carter's preferred plugin, WordPress' Seamless Schema.
Topic 2: Google Answers

Not many people seem to be talking about our second topic, but it is just as powerful as schema markups.
Google Answers, also called "rich snippet data," are the search results you sometimes see in Google that appear in a separate box at the top of the page, before the list of URL's. You've probably seen these when searching Google for the definition of a word or a particular cooking recipe, but they may also contain results from other types of articles.
Google Answers are becoming more and more common: five years ago, less than 2% of total search queries returned a Google Answer, but today it's  close to 20%.
So, how can you use this to your advantage? While there is no cut-and-dry method for getting your webpage featured as a Google Answer, Carter offers us three tips he has gathered through research.
If your webpage answers a question (such as "What is java programming?"), be sure to set up a quick introduction snippet that identifies the question you are answering. For example, lead off with "Java programming is…" and continue into your snippet. Google heavily favors this wording when choosing a result to feature. The keyword "is" is, for whatever reason, a hot trigger, so use it!
Turn your answer into a list using LI tags (much like I did here) because Google prefers to feature lists in their rich snippet spot.
Carter is finding that in order to be featured as a Google Answer, your webpage must rank in the top ten search results. If your page does not rank in the top ten, it will probably not be chosen for a Google Answer.
How can you apply these tips to your website? First, do a full audit and look at organic rankings where your website is already on the first page of the search results.
Then, make sure any information relative to the question you want to answer has the proper markup, is located near the top of the page and is given in an easy to understand, rich-snippet form that Google will prefer. And if Google chooses to feature your webpage as a Google answer, you will get double the real estate on the results page!
To read more about Google Answers and how to get your webpage featured, check out the link to northcutt.com at the end of the post.
New podcast segment: Carter's Book and App Review!
Since Carter is the kind of person who reads a new book and discovers a new app every week, he wants to create a new segment in which he regularly recommends resources that will help you become a better entrepreneur, and I am more than willing to pass along his recommendations! This week, he tells us about one book and one app.
Book: Scaling Up by Verne Harnish. This is an update of Harnish's previous book on the same subject, Mastering the Rockefeller Habits.
The book is designed to help you better understand how your business operates and take you through all the steps of growing it. It teaches you how to create one-page summaries and strategies for achieving 90 day goals, 1 year goals, and 15-25 year goals.
Harnish also provides explanations of popular performance indicators and includes great worksheets that you can use for your own business growth plans. Additionally, he talks about good executive habits and how to incorporate them into your business in order to achieve success.
App: "Crystal" is an app that tells you the tone, words and style you should use when contacting someone, as well as what points you should hit on.
Crystal collects information about the person you are emailing and gives you tips for how to get through to them by communicating in a way they understand. There is even a plugin for Gmail that offers suggestions and autocorrects as you type!
This is a very cool tool that I will definitely be checking out soon.
That's all for this week's post. Have you had any successes with schema markups or Google Answers? Let me know in the comments! You should also check out Carter's personal blog as well as the website for his company, included in the links below.
LINKS:
Schema Creator WordPress Plugin
How To Get In Google's Rich Answer Box
Scaling Up by Verne Harnish
Carter's Business – United Business Leaders