To watch the video recording of this episode, click here
Similar to the way that Google Adwords was fairly cheap a few years ago when not many people were using it, paid YouTube advertising is currently in a similar state. We've talked about Google ads and Facebook ads quite a bit on The Coders' Startup, but YouTube ads is new territory for Carter and myself.
Carter is super interested in YouTube ads and has been experimenting with that channel for paid traffic for his business. While neither of us feel we've completely cracked the code for YouTube just yet, we both know that it's totally worth digging into and examining as another source of lucrative, paid traffic.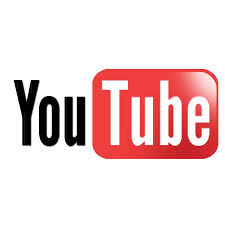 Here are four reasons YouTube ads are a great new resource for your startup.
1. It's a Cheaper Platform
One of the more exciting things about YouTube as a paid channel is that it's about an eighth the cost, for Carter at least, as Google ad word targets. You're essentially bidding for the same keyword targets, but at a much, much cheaper price.
Carter spent around $30 on paid ads, which resulted in a whopping 102 unique visitors. That's an extremely successful ratio! However, his landing page still isn't converting all that well. Now, that doesn't mean yours won't. But the moral here, is don't be discouraged if you don't see an immediate jump in sales and conversion rate. Maybe your landing page needs to be tweaked. Carter assures us, he knows this means he has work to do on his landing page, so take a lower conversion rate as a sign you should dive back into your sales funnel.
2. You Can Play the System
Another cost-saving element of YouTube ads is that you're not actually charged until your ad goes through a "true view". According to YouTube, the user must watch at least 30 seconds, or at least half of the ad if it's shorter than 30 seconds, in order for your ad to be considered a "true view". What's great about this, is that you can play that time restraint to your benefit.
One tip, is to create a call to action early on in your video. For example, I could open a vide ad with something like, "Hey, programmers, listen up!" That way, you don't get charged for true views from people who aren't actually interested in your product.
Also, consider creating a tangible call to action just before the :30 mark. If you can get the user to click through to your landing page before a "true view", you're actually getting free clicks, which is invaluable to your business. Carter and I have seen this done a lot in ads. At the :25 mark, the video will go silent and the focus will shift to an enticing CTA button.
3. You're Creating Brand Awareness
You can think of YouTube ads as a modern radio spots. People pay a ridiculous amount of money for local and national radio ads, for nothing more than brand awareness. There's no physical call to action in a radio ad. With YouTube, you can promote your brand for free (or for very cheap), and then give your viewers an action to go check out your product, immediately.
Plastering your logo, your face, your tagline, and your value prop in the first portion of an ad (tastefully, of course), can give you free brand awareness to an extremely large and wide audience who you otherwise, might not have been able to reach.
4. You Can Target Specific Audiences
When Carter's ads show on Forbes.com videos, they're getting a 27% CTR (click-through-rate). That's insane!
Through YouTube, you can segment out your audience and target specific demographics of people who fit into your niche. You can also target specific videos, channels, and users, and then advertise your ads on their actual videos.
This gives a whole new meaning to knowing your competition. By going after them directly, you're giving people who are looking for a product like yours another option with your ad. Make it a better option, and use this competitive access to your advantage.
There's so much you can do with YouTube ads and video promotion in general. Even if you're not comfortable with showing your face or speaking into the camera directly, you can make a cartoon video, or even a simple slide deck with voiceovers. Video ads are lucrative and have been proven to work — don't be afraid to get your hands dirty.
If you're already using YouTube paid ads successfully, please let us know! We'd love to hear what's working for you, what's not, and how you learned the YouTube ropes. Let's chat in the comments!
GIVEAWAY:
Carter's wants do a full SEO audit for SEO for your website, for FREE! Just subscribe to his email list for a chance to win — he'll pick two lucky entrepreneurs.
Sign up at unitedbusinessleaders.com and send Carter and email (you can reply to the confirmation email carter@unitedbusinessleaders.com) saying you found him through The Coders' Startup podcast.
LINKS: